The PSR-S970 is a features-rich arranger keyboard with great control features - Dannhauser
Thursday, 7 March 2019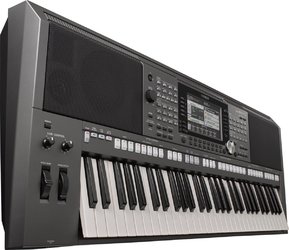 Item details
City:
Dannhauser, KwaZulu-Natal
Contacts

bestcameras
Item description
Buy Yamaha PSR-S970 61-Key Arranger Workstation with Yamaha Stand, Bench, Case, Sustain Pedal, and MIDI Adapter

Powerful features for live performance
The PSR-S970 is a features-rich arranger keyboard with great control features including a modulation wheel and two assignable foot pedal inputs, ensuring total control over voices, styles, effects and other functions during live performance. DJ Styles are included, featuring a collection of chord progressions that eliminate the need for continuous chord changes with the left hand. When you have both hands free to play melody lines, you can use the Live Controllers, or even trigger additional external audio with the Multi Pads to add a unique flair to your performance.